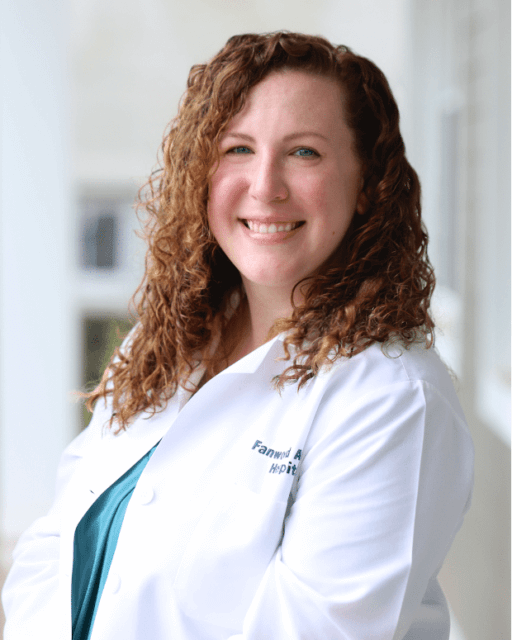 Born and raised in Marlboro, New Jersey, Dr. Rachel Roby has loved animals for as a long as she can remember. Her childhood dream of being a veterinarian realized, she considers every day that she can help pets a blessing, doing her best to strengthen the bond between pets and their families. Dr. Roby's veterinary interests include soft tissue surgery and internal medicine.
Dr. Roby completed her undergraduate at Cooks College, Rutgers University, where she received a Bachelor's of Animal Science in 2006. Afterwards, she attended Tuskegee University's College of Veterinary Medicine, graduating with honors and earning her Doctorate of Veterinary Medicine in 2010. Her veterinary education complete, Dr. Roby began her professional career in Jersey City, joining Fanwood Animal Hospital in 2013.
Dr. Roby and her husband, Adam, are joined by their two sons Henry and Ethan, along with their rambunctious cat, Bella, and golden, Bailey. In her spare time, she loves spending time with her family and spending time outdoors.