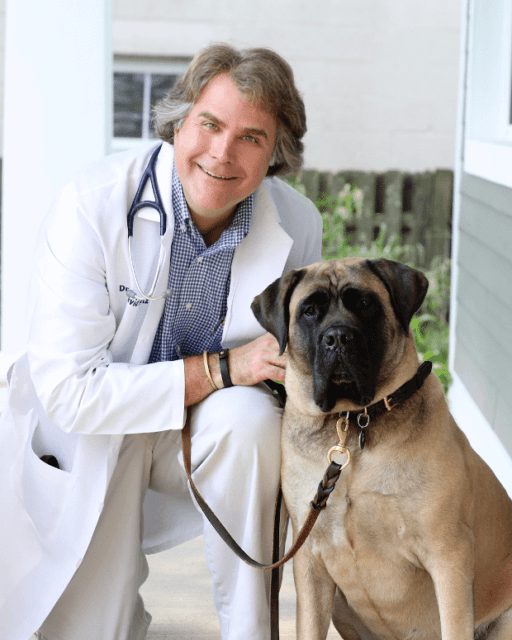 Dr. David Frantz is a lifelong local, having grown up in Westfield. He graduated from Westfield High School and attended Union College in Schenectady, NY, graduating in 1986. He took the first step toward realizing his dream of becoming a veterinarian when he was admitted to Cornell University's College of Veterinary Medicine. He graduated with honors in 1995. He returned to central Jersey and worked in a nearby multi-doctor practice for several years. His desire to own a veterinary hospital led him to North Jersey in 2002, and in 2009, he purchased Fanwood Animal Hospital. In 2019, construction began on a new hospital down the street, and it began operating in May 2020.

Dr. Frantz is married to local attorney Barbara Doyle Frantz. They have three grown children and enjoy traveling together. They share their home with a mutt named Hurley, a 130-lb English Mastiff named Bertha, and cats Penelope and Sebastian.

Dr. Frantz is an avid cyclist. He doesn't go as far or as fast as he used to, but he still enjoys a good 30-mile ride with the guys. He is also a live music fanatic and gets out regularly to see live rock, folk, indy, and bluegrass music. He also plays bluegrass mandolin a little in his limited spare time.