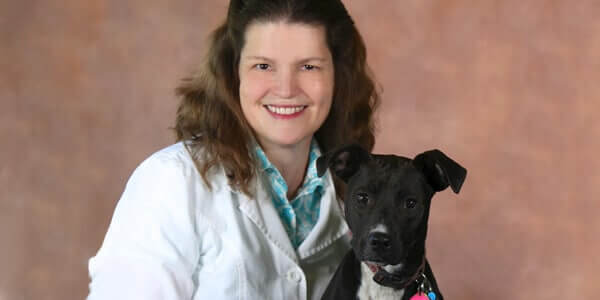 Dr. Brevitz had quite an interesting start to her veterinary career. During her undergraduate years at Michigan State University, Dr. Brevitz majored in journalism and political philosophy. After graduation, she moved to New York City and began a career copy editing and writing for various magazines. After 10 years in the publishing world, she decided she wanted a different kind of professional life, and she set out to become a veterinarian. She quit her job at a magazine, began working as a veterinary assistant in Brooklyn, and started taking the college science courses she needed to apply to veterinary school. She then graduated from Cummings School of Veterinary Medicine at Tufts University in 1998.
Dr. Brevitz joins Fanwood Animal Hospital after practicing for 10 years at Summit Dog & Cat Hospital. She is also the author of The Complete Healthy Dog Handbook: The Definitive Guide to Keeping Your Dog Happy, Healthy & Active, now in its third printing. You can read Dr. Brevitz's weekly blog on the Workman website.
Dr. Brevitz lives in Maplewood with her husband, two children, dog Sparky, and cat Susie, plus an ancient zebra fish and a mob of backyard birds that consume pounds of seed each week. Outside of work, she enjoys spending time with her family, both human and animal; gardening, which mostly means pulling weeds; and reading.